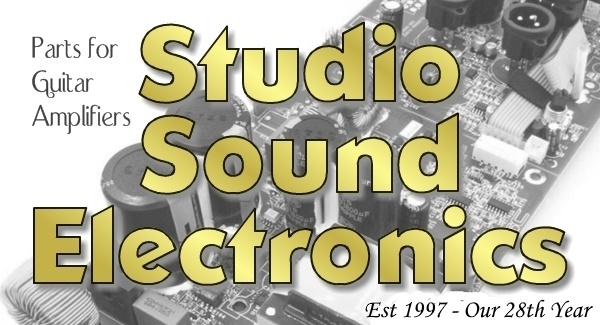 If you're a musician, you'll appreciate the sound of a properly biased tube amp. Your wallet will appreciate the longer life you can get from your output tubes. Our bias tools are easy to use, and provides a fast and accurate way to get the best sound from of your amp. Matched output tubes and proper bias are the ingredients to quality sound and longer tube life.

A bias probe is inserted between an output tube and the amplifier. It monitors the total current flowing through the tube. Current is read on a digital voltmeter (DVM) and may then be easily adjusted to the required settings.


TUBE BIAS CALCULATOR (for push pull class AB1/AB2)

Tube Type


Plate Voltage


Power W


Plate Current mA
+/-10%
Cathode Current mA
+/- 10%
-
-
-
Eurotubes™ Bias Probe™
For 8-pin power tubes such as 6L6, 5881, 6550, 6V6, EL34, etc. Requires separate digital volt-ohmmeter capable of reading current. This device reads cathode current, but not plate voltage. Not a kit - this device is fully assembled and ready to use! Complete with detailed instructions. Used with a basic multimeter (Get Yours Here). Note: this adapter, as designed, will NOT test 7591 tubes.
Part #EBP-1

$31.99


Click on photo for
larger view
KIT, TUBEDEPOT BIAS SCOUT™
The average bias job costs $40 - $60. Build your own bias adapter with our TubeDepot Bias Scout™ kit and you'll save money every time you set the bias on your amp. This kit includes all the parts to build a single octal socket TubeDepot Bias Scout™. Used with a basic multimeter (Get Yours Here), the finished adapter will allow you to measure both cathode current and plate voltage of a single tube position. We recommend purchasing two of these kits so you can easily monitor both halves of a push-pull circuit. For 8-pin power tubes such as 6L6, 5881, 6550, 6V6, EL34, etc. Note: this adapter, as designed, will NOT test 7591 tubes.

Requires assembly. Soldering capability and tools required. Download assembly manual here


Part #BIAS-SCOUT

$19.95


Click on photo for
larger view
COMPACT DIGITAL MULTIMETER. Compact meter features a wide range of measurement capabilities, and is ergonomically designed to easily fit in the palm of your hand. 3-1/2 digit, 1999 count display measures AC/DC voltage, DC current, ohms and diode check. Works well with our bias probes, and for general trouble-shooting. Backlit LCD display, easy-to-read 1/2" high digits, square wave output, continuity buzzer, protective holster, meets 600V CATI standards.
Includes test leads, standard 9V battery and owners manual. 5-3/8"(H) x 3" (W) x 1-3/8" (D).
Part #CDM-72-7770
$15.95
Compatibility
The Eurotubes™ Bias Probe™ and the TubeDepot Bias Scout™ may be used with any amplifier that provides for adjustable bias and uses 8-pin
power tubes with the cathode connection on pin 8, including:
| | | | |
| --- | --- | --- | --- |
| EL-34 | KT-66 | KT-77 | KT-88 |
| 6CA7 | 6L6 | 6V6 | 5881 |
| | 6550 | | |

Note: Some amplifiers offer adjustable bias, and some do not. Bias adapters will properly measure the cathode current on most all amplifiers, even if they do not offer a bias settings (certain Music Man amps are an exception). You may wish to have certain fixed bias amps (such as Mesa Boogie®) modified by a technician to provide for bias adjustment. Vintage blackface Fender® amps from the 1960's offer true bias adjustment. Silverface Fender®s from the Fender® CBS era offer a bias balance control, which balances the bias between the output tubes, but doesn't really offer full bias adjustment. Most Marshall® amps with 8-pin output tubes offered adjustable bias up through the 1990's. For other brands of amplifiers, refer to the manufacturer's literature and specifications to see if the bias is adjustable.